Parveen S. Huda
Managing Director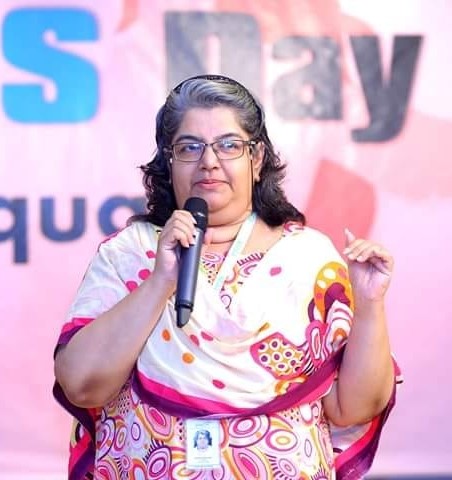 Human Resources Management & Development,

Project Management

Entrepreneurship Development and

Skills

Employment
MBA, Institute of Business Administration, University of Dhaka
Parveen is a widely recognized professional of Bangladesh with 27+ years of experience in Human Resources Management & Development, Project Management, Entrepreneurship Development and Skills & Employment fields with leading organizations both as a professional and consultant.
CnRG continues to grow ever day thanks to the confidence our clients have in us. We cover many industries such as financial, energy, business services, consumer products.
Parveen has so far provided support to various local and international clients, including the MainLevel Consulting (Germany), World Food Programme, TFO Canada, the British Council, Asia Indigenous People's Pact Foundation (AIPP based in Thailand), RTI International (USA), Sesame Street (USA), Primark UK, PwC (PricewaterhouseCoopers LLC, UK), , ILO, GIZ (previously GTZ), ITC (International Trade Centre – Geneva), ActionAid International (Vietnam & Pakistan), etc.